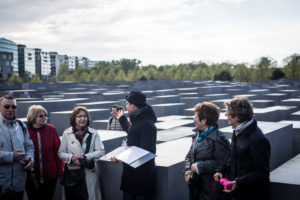 The dialogic tour for individual visitors is aimed at visitors aged 14 and over and takes up the previous knowledge as well as the special interests of the participants.
The curators involved in the exhibition present the concept of the exhibition, introduce the themes of the individual rooms and provide an insight into their background research.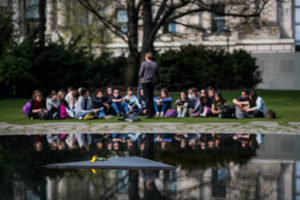 During the dialogical city walk, which is aimed at all groups of visitors, the memorials supervised by the foundation are visited.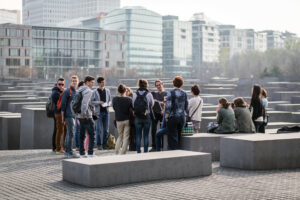 The dialogical guided tour is aimed at all target groups and builds on the prior knowledge and special interests of the participants. The tour takes place in the field of stelae located above ground and ends with an accelerated entrance to the exhibition in the place of information. The exhibition can be visited independently.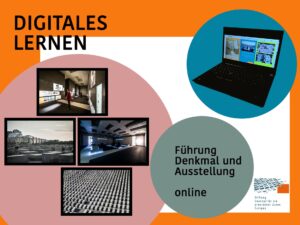 Bookable from Monday to Thursday from 10 a.m. to 2.30 p.m. and Friday from 10 a.m. to 1 p.m.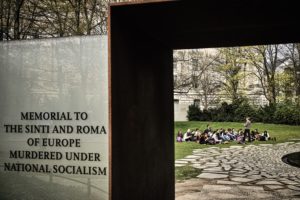 The tour offers a historical outline and traces the struggle of the civil rights movement of German Sinti and Roma for recognition as victims of National Socialist racial ideology by means of individual biographies.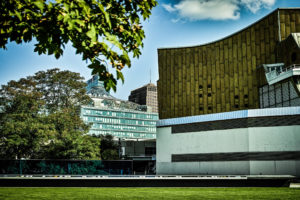 The guided tour at the memorial and information site offers a historical overview of the murder of tens of thousands of patients from sanatorium and nursing homes and offers an examination of biographies of persecuted persons.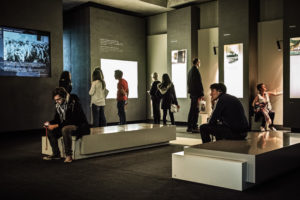 A video tour through the exhibition is available to deaf or hearing-impaired visitors in the Information Centre.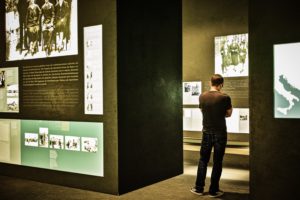 The texts in the exhibition are written in German and English.