In 1992 the Federal Government decided to erect a national monument in memory of the murder of the European Sinti and Roma persecuted as "gypsies". The memorial of the artist Dani Karavan consists of a fountain with a stone that can be lowered and on which a fresh flower is placed every day. In addition, panels provide information on exclusion and mass murder of this minority during the National Socialist reign of terror. The memorial was ceremoniously opened to the public on 24 October 2012.
24 hours a day
accessible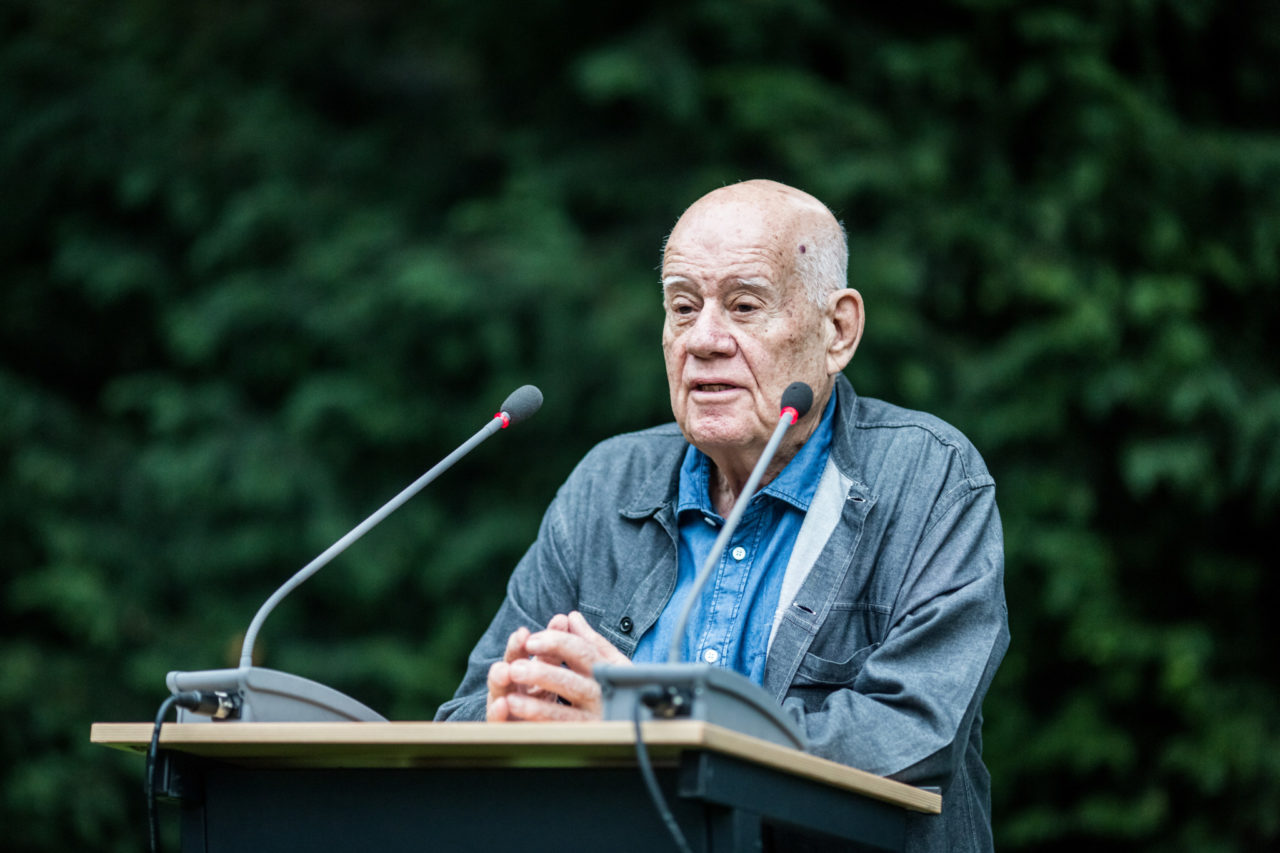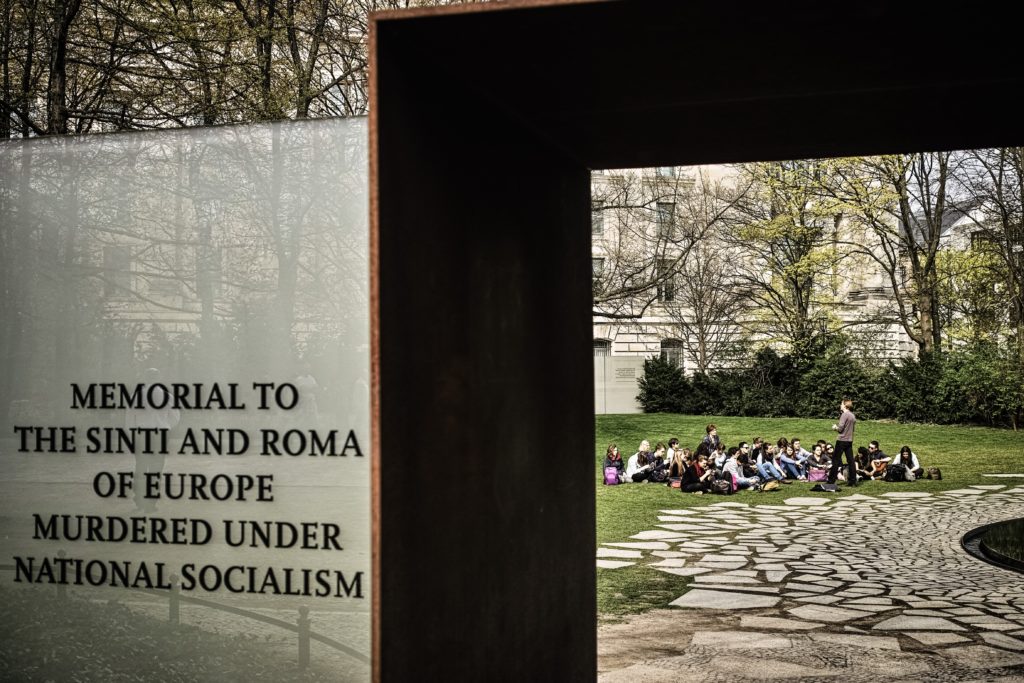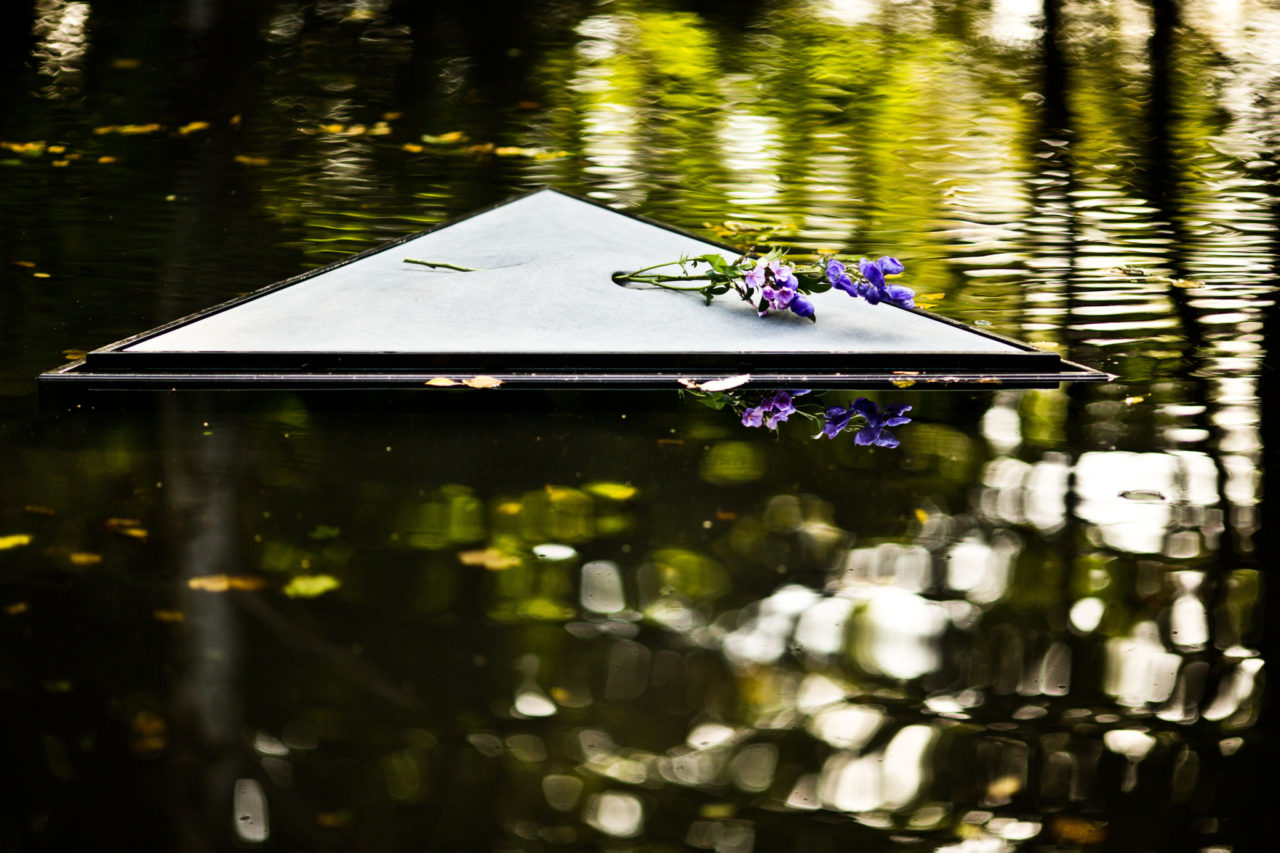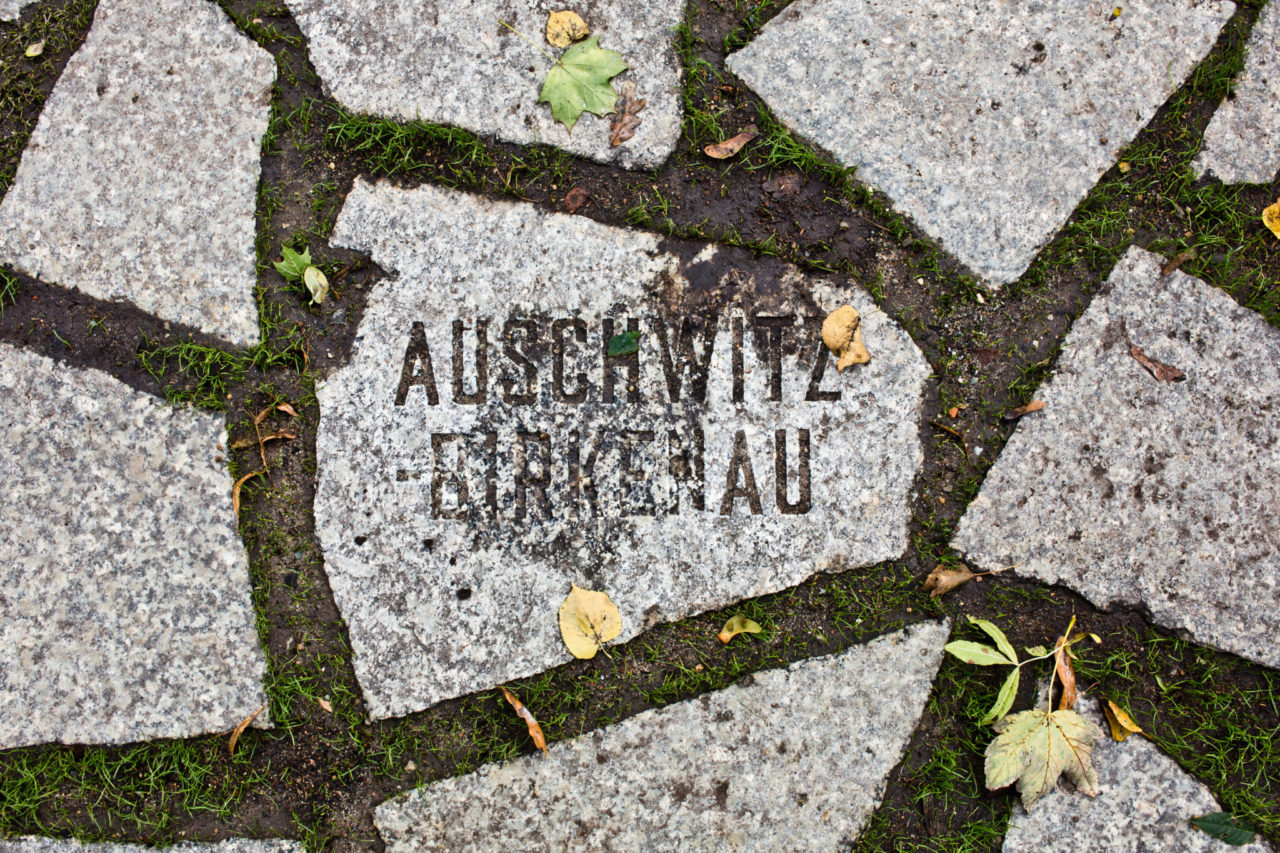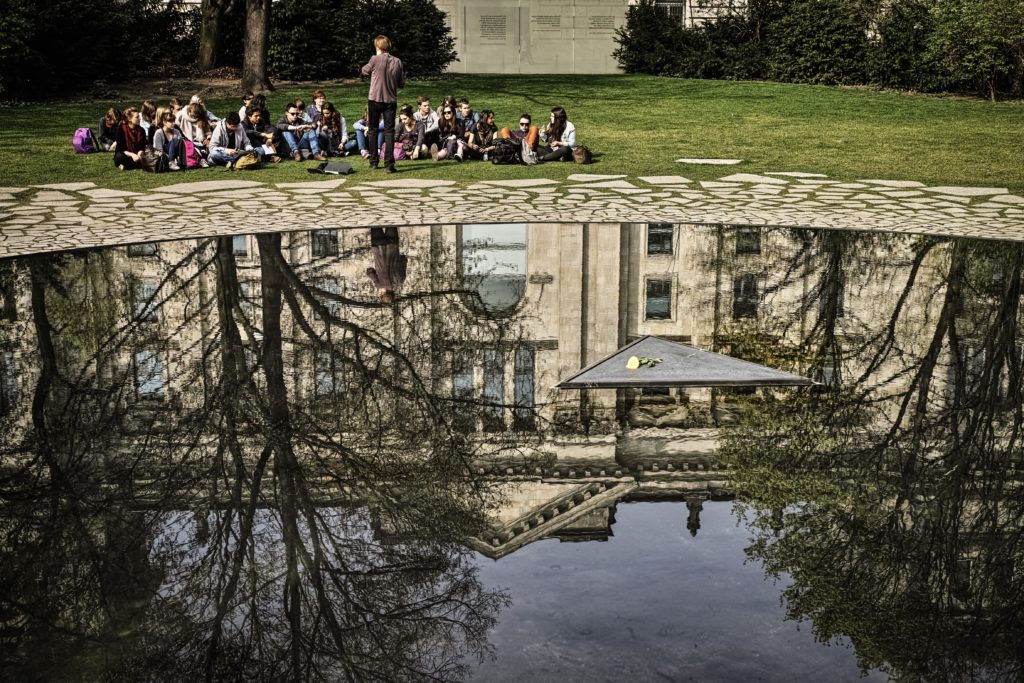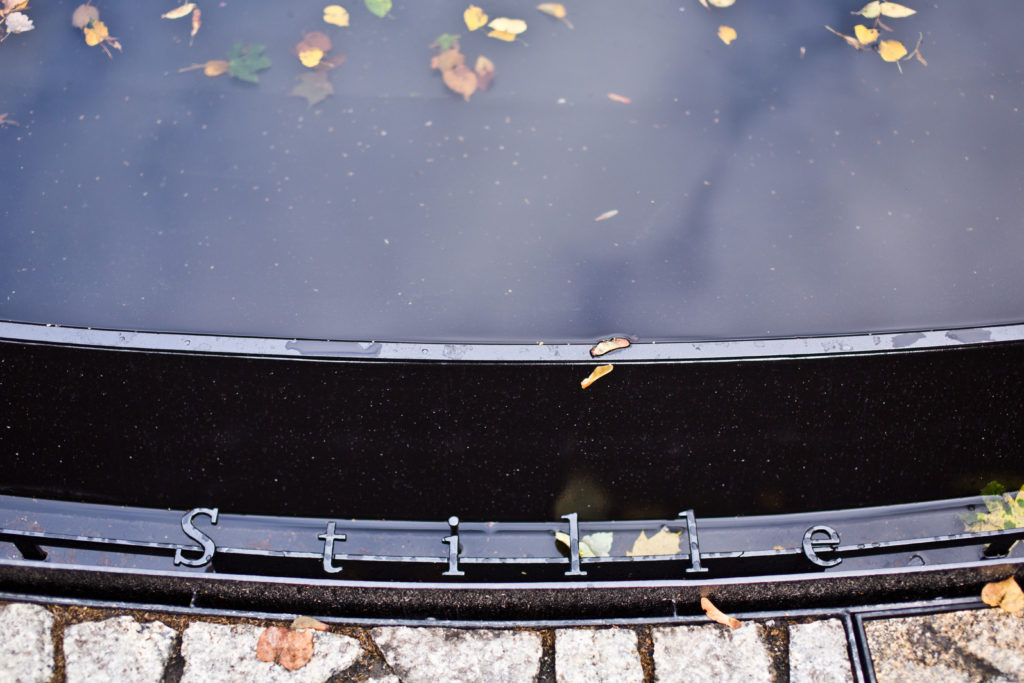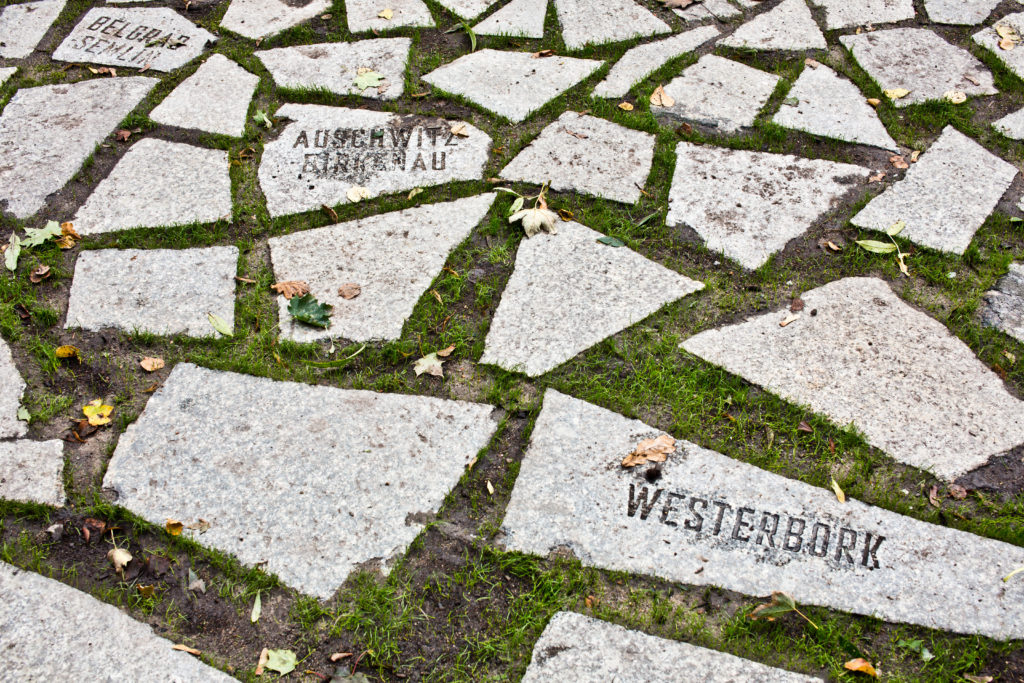 Dani Karavan about the memorial
A clearing in the Tiergarten, lined with trees and bushes, near the Reichstag building. A small, inconspicuous place, which avoids the noise of the big city. A place of inner sympathy, a place to feel the pain, to remember and never let the destruction of the Sinti and Roma by the National Socialist regime fall into oblivion. Is such a place even possible? Is the possible the emptiness, the nothingness? Do I have the power within me to create a place of nothingness? Where there's nothing. No words, no names, no metal, no stone. Only tears, only water, surrounded by the survivors, by those who remember what happened, by those who know horror and others who did not know it. They are all reflected here, standing on their heads, in the water of the deep, black pit, while the sky covers them – the water, the tears. Just a single little stone that sinks and rises, again and again, day after day. And on it every day a new little blossom to remember, to recall each time anew, incessantly, for all eternity. The water surrounds the sky, the blue sky, the grey sky, the black sky. The clouds, the light, the darkness. Everything is swallowed up by the swirling water. Only the sound of a lonely violin has remained of the murdered melody, floating in pain.
Biography Dani Karavan
Publications on the memorial
Accessibility and visitor regulations
The memorial is freely accessible day and night. Access to the Memorial to the Sinti and Roma murdered under National Socialism is largely barrier-free.
Visitor regulations
You are entering a place of remembrance. Please respect the cause and the people for whom this memorial was created.
Please speak quietly.
The black water level should reflect the sky, so please do not climb into the pool, throw coins or other objects into it.
Also political demonstrations, flags or other symbols disturb the memory, as well as begging, smoking, grilling and the consumption of alcoholic beverages or any sporty activity.
Visiting the monument is at your own risk all year round.
Photographs or films taken for publication purposes may be approved by the Foundation Memorial to the Murdered Jews of Europe (presse@stiftung-denkmal.de).