We are stunned and dismayed. The Memorial Foundation is in the thoughts of all people in Ukraine who now have to fear for their safety and their lives.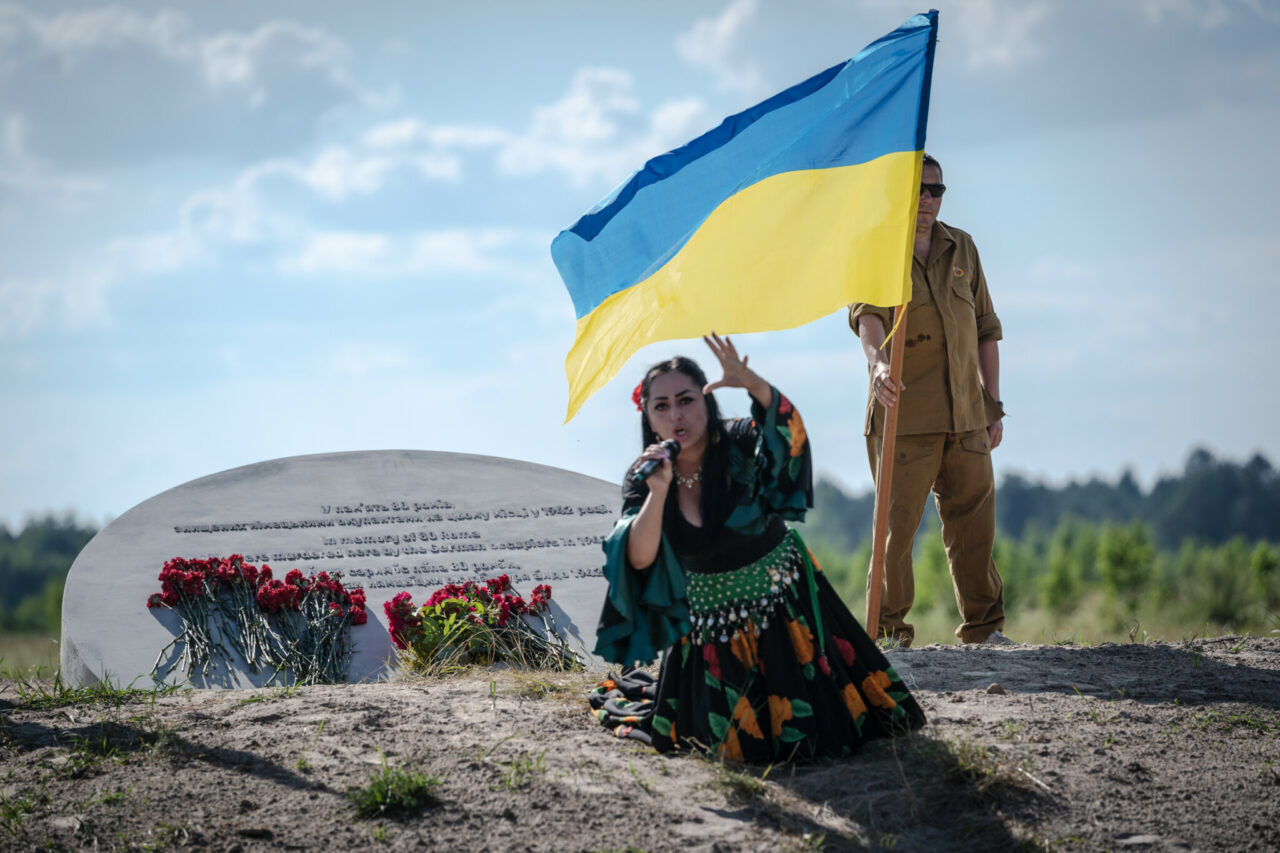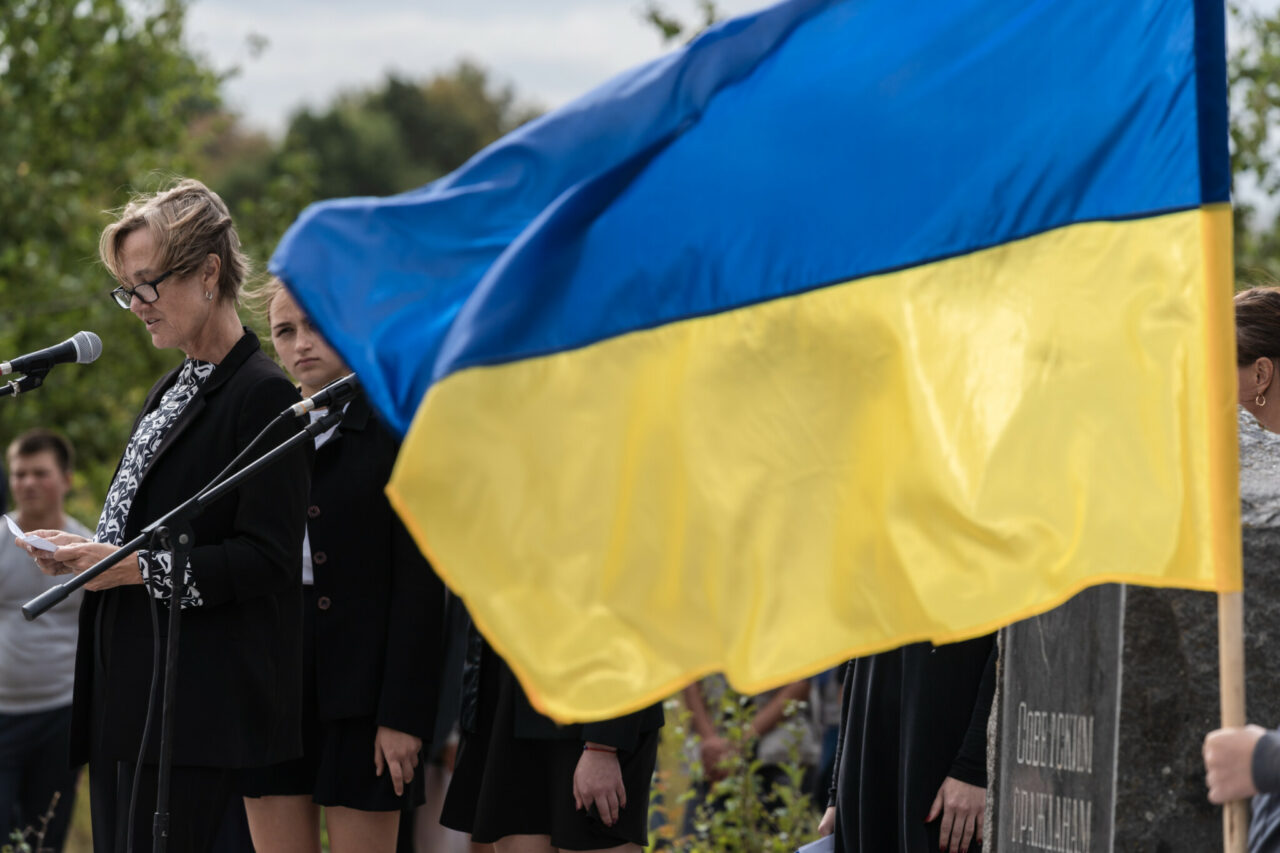 The inaugurations of the memorial sites are part of the international project »Preserving Memory«, which aims to design neglected and forgotten mass graves of Jews and Roma as worthy places of remembrance and information and to preserve the memory of the victims for the present and future. The project was funded by the Federal Foreign Office and carried out from 2016 to 2019 by the Foundation Memorial to the Murdered Jews of Europe in close cooperation with the Ukrainian Center for Holocaust Studies.
__________
– Image 1: Divoshyn, June 2019: Performance of the actors of the Kiev Roma Theater Romans and its director Igor Krykunov at the inauguration of the memorial site in June 2019. On the outskirts of the village of Divoshyn, about 80 Roma were shot in 1942.
– Image 2: The German Ambassador to Ukraine, Anka Feldhusen, at the inauguration of the memorial site in Berdyzhiv / Khashyn in September 2019. The mass grave in Khashyn is one of several large mass graves near the city of Berdychiv. From mid-August 1941, this place was used several times for mass shootings of Jews.